First things first. This blog left off with an unfinished garment and without sew along closure (literally). My lined Salamanca jacket from ITS has sat on my Singer 301 waiting for buttonholes since whatever the date is on my last blog post. I don't know. Sometime back in the spring I think. In that time period I went from being very part time employed to 30+ hours of just trying to keep up in a busy busy tailoring shop; and from being a homeschool Mom to an empty nester. Wow. It has been a wild ride these past few months. And there are other neglected things besides this blog, like the wonderful sewing community on this fb page that has been cared for by Crystal and Jewel.
Finally, after some serious on the job training, catching my breathe and doing some heavy duty mourning for my kiddo who is in the Navy, I feel like I can resume some normal living and there was no time like a nice long three day weekend to get some sewing mojo going.
So, Salamanca jacket from ITS is complete! Honestly, after everything was dusted off and I started threading my machine needle correctly, it took me all of 10 minutes to make buttonholes. I had already sewed on the buttons so boom…done! Now there is a UFO lesson. 10 lousy minutes and something that has been gnawing at the back of my sewing brain complete!
The jacket was sewn with stretch twill and lined with a beautiful gray lining (which this pictures does not do justice).
I added this braid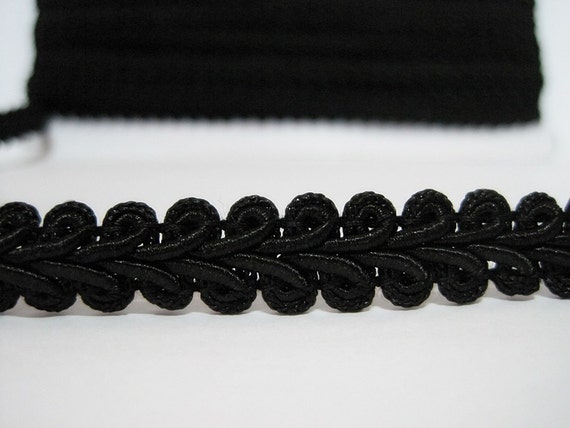 to the front placket edges and all around the bottom of the jacket. It turned out nice. The jacket was sewn for my daughter but if she doesn't like it, I will keep it for myself.
Next up, another UFO, albeit this one a bit fresher but also for the daughter! This McCall's dress in tissue knit.
Here's where working at a tailoring shop really paid some home sewing dividends for me.
In the past, I would not have even attempted a bias dress in tissue knits, especially one with long seam lines. NO WAY. But, at work we sew on every type of material, doing all sorts of unimaginable sewing techniques. I have never heard my boss say "that won't work". What she says is "try this" or "hmmm…how about doing it this way".  There is no fabric or technique I fear in sewing. Thus far I have found nothing impossible. So the McCall's dress was just sewed up la de da la, all casual like. This swing dress is my first item for my daughter's Seasonal Sew Wardrobe: Working 9-5. If you join the Sew Along and Sew Contest fb page, you can read all about the SSW here.
But, still more sewing! How about a new pattern?? I was a tester for the new Bonn pattern from Kennis at ITS. I sewed up the shirtdress with long sleeves adding contrast at the collar, cuffs and sash.
As usual, Kennis did a fabulous job with pattern drafting and instructions. She makes things so easy.
The pattern has many different sleeve options and can be sewn up shirt or dress length. I have been wanting a good shirtdress pattern for a while so this fit the bill.
For the dress, I used a midweight linen blend which turned out to be a bad choice for this dress. Not near enough drape to get the desired effect I was wanting.  When I sew this again, it will definitely be with a rayon.
For the next couple of days, Kennis is offering a store sale to celebrate the release of Bonn. You can get 20% off (normal price $12 and after the 20% off, it's $9.6). Also, she is offering 15% off the cart if purchasing any 2 or more patterns.
It was so nice to just sew this long weekend and to get 2 UFO's out of the way. Still have some catching up to do but things are off on the right track!!